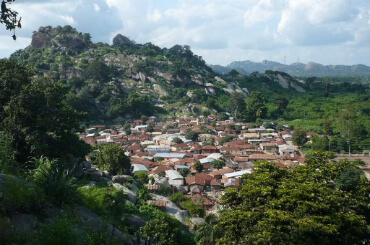 It's an open secret. Our good health depends on the quality of our living environment. It is for this reason that the NGO Global Action Health-Environment and Sustainable Development (GAHESD) makes public health precisely the fight against COVID-19 its priority.
The new coronavirus is inexorably continuing to claim victims around the world. For the moment, no country has been spared, and all sectors of activity are paralyzed. An unforeseen event that affects human mobility. It's a blow to freedom.
Notwithstanding the restrictive and collective fear that COVID-19 imposes on us, GAHESD is still operating. The offices of the NGO are open to the public from Monday to Friday. A team is available to record your grievances and provide you with practical advice on barrier gestures over the phone or via the Internet.
In addition to the orientation of people who doubt their state of health towards official structures of care and treatment, the NGO GAHESD supports the populations, in this case the most vulnerable people in masks, gloves, hydro alcoholic gels and other disinfectants.
As a precaution, we ask you to strictly observe the recommendations issued by the WHO and to respect the socio-sanitary measures in force in your respective countries, namely:
Regular hand washing with soap and water
The use of hydroalcoholic gels
Wearing a mask
Social distancing
Take care of yourself, and may God protect us!
The Direction